Making a name and establishing a reputation is never easy for any small business. According to ASBFEO, there are currently 2,065,523 small businesses competing for attention across Australia
Furthermore, more than 81 percent of Australians who want to buy a product or service start their search online. That is an unusually large number of individuals potentially seeking your products or services relying on the internet. That said, the good news and often overlooked area is that you don't have to spend hundreds of dollars to improve your business's reputation. In fact if you want to know how to advertise your business for free in Australia, there are several free strategies and methods you can use that really work well! Here in no specific order are some of our favourites
Want to find the best business coach?
Are you a business owner who is struggling to grow and looking for expert advice? We can help find the best business coaches matched to your specific needs. Click below and fill out the form and we will be in touch!
1 – Google My Business
Google My Business is a game changer for any small business that relies on some physical interaction with their customers – anyone from a Cafe or restaurant through to trades and services businesses like plumbers and electricians. In fact it's the place you go when you want to find Google Reviews on any business so in essence it's for every business big and small in Australia.
It is not difficult to use this free business listing site. Creating a business profile is just the same as registering a location to Google Maps. Google only requires the business name, address, and classification.
Once Google determines that all the details are valid (done via a postcard sent in the mail with a PIN number) , the business profile for that location will be created. Users may then post reviews, upload photographs, ask questions, and even give suggestions on that business profile.
Check out a snapshot of our Google Business Profile below to see how easy it is to access
Visitors may engage with your business profile in a variety of ways, and you can respond to them using your Google My Business Profile. You may reply to reviews, answer inquiries, allow private messaging, and add posts to the business profile.
What specifically makes Google My Business a great free advertising online for my business is that if you optimise your listing it can show on the front page of Google which is the number one driver of leads for any business particularly you can show for geography related keywords relevant for your business.
The Google My Business platform also offers amazing analytics where you can see how many people visit your page, call from the page, create reviews from happy customers etc making it very powerful to see the benefits of the free advertising platform.
When it comes to where to advertise your business online for free, Google My Business is the answer for nearly all Aussie small business owners. With all its features and the convenience it offers, it is a must-have tool if you want to improve your business.
2 – Directory Listings
Directory listings are your gateway to leads and potential clients. Moreover, it can even help you with your SEO since it makes you look more credible.
If your goal is to generate more traffic to your website, this is the way to go. It's often overlooked because of how simple it is. However, if used correctly, it can be one of your most powerful tools.
All you need to do is sign up, put all the information about the business such as contact details, and a link to the website. It's one of the greatest ways to get free advertising in Melbourne, Sydney, Adelaide or any city in Australia for that matter. But before you do that, check if the online directory is free.
Web traffic is just one of the things you need to increase. However, that alone won't be enough to generate sales. It's just one of the first steps you need in the sales funnel.
You should focus on business directories that are targeted towards your niche. You can also look into Chambers of Commerce, trade associations, local councils and groups to gain a network within your community.
The best and most popular business directories include TrueLocal, Yelp, YellowPages, and One Flare. If you want a no-fail business directory, TrueLocal, YellowPages, and Yelp are your best bets. These three are the most popular and most accessible. Always make sure that you can include a live link to your website. It's the only way that you can gain leverage for your SEO from directories.
Moreover, listing on every single directory is not needed. A good strategy would be to keep a balanced link profile. You can do this by adding content that has a link to your website. You can do blogs and testimonials for your suppliers in addition to business directories.
A business directory can help you gain traction. It's an easy way to gain leads by having them come to you instead.
3 – Instagram Page
Having an Instagram page is one of the cheapest and most effective ways to advertise your services for free online. Instagram can help your business flourish, especially if your potential consumers are between the ages of 12 and 25 – as this is where Instagram's audience is most prominent as one of the more dominant social media platforms.
Check out our Instagram Page below for how it looks on desktop in 2023
Want to find the best business coach?
Are you a business owner who is struggling to grow and looking for expert advice? We can help find the best business coaches matched to your specific needs. Click below and fill out the form and we will be in touch!
It is not difficult to find your potential customers using Instagram. The first step is to look for profiles that are following brands comparable to yours. They're likely to be interested in what your business has to offer as well.
Then, you may begin engaging with those folks by leaving comments on their photographs, loving their pics, and even writing them direct messages. That said, be careful not to go overboard and become like spam as this can do harm to your business and reputation and possibly result in a penalty from Instagram if reported.
Now that you've identified your targeted audience on Instagram, you need to know the type of content to post to encourage people to interact with your brand. Examine your competitors' profiles and then see what types of posts generate the most interaction. You can also use instagram analytics tools such as Flick which we use, which comes with a free trial and can provide amazing ideas on what to post.
To reach a larger audience, you should also incorporate hashtags. Hashtags are like what keywords are to Google Search. It's all about figuring out what phrases your target audience may be looking for that are also relevant to your pictures. This is true for many other social media channels as well. Experiment with various hashtag variations to find which ones perform best.
4 – User-Generated Content Platforms
User-generated content platforms may be one of the most underrated avenues for attracting free advertising and marketing. This is due to the way it can make advertisements more real and convincing.
As the world changes, customers are more than ever looking to their peers to help them make purchase decisions. Online ratings and review sites, in some way, mimic word of mouth, which is why user-generated content platforms have become a trusted source that customers check before making purchases.
There are a variety of such platforms available online, with Buzzfeed being one of the most well-known among youngsters. It is a site known for generating high-quality, entertaining, and informative content in the form of checklists. It also includes entertaining quizzes and challenges.
Yahoo Answers is another well-known site for user-generated content. It is a type of forum where users and contributors interact and discuss certain topics.
Yahoo Answers may not be the best option to post free ads in Melbourne. However you can utilize it to advertise your small business by answering questions about your industry. Make sure to mention your business's address and social media profile in your response.
WikiHow is another user-generated content platform comparable to Yahoo Answers. Here, you can explain to visitors how to get something done ( for example if you are a plumber it could be how to unblock a toilet) and recommend some of your business's products. Make sure to write clear instructions so that users will be more likely to visit your small business's website.
Aside from these platforms, you could answer queries and engage in conversations relevant to your industry on other online forums such as Pixlee, Stackla, and CrowdRiff. These are up and coming platforms globally and might not be the best place for free online advertising in Australia – however all platforms started this way (small and often in the US or UK) so you could get in ahead of the masses before they get saturated!
5 – Social Bookmarking Sites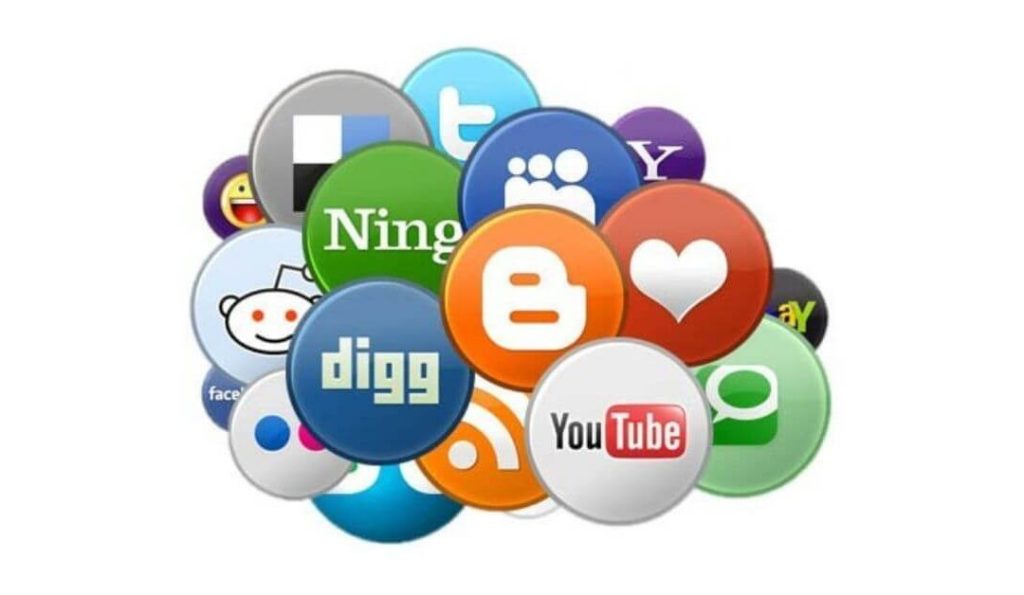 These are content websites that also serve as link submission tools. They allow small business owners to maintain their bookmarks online and perform online research based on many people's discoveries rather than search engine analytics. Better yet, no advertising budget is required!
Social bookmarking sites are becoming increasingly popular among internet marketers. In addition to improving brand exposure and revenue, social bookmarking sites make it easier to do market research since the bookmark lists are made by real users.
In addition as user lists play an essential part in increasing exposure, the odds of appearing in search engine result pages are also improved. After all, social bookmarking networks can be one of the quickest ways to crawl your website and build backlinks.
One of the most prominent social bookmarking sites is Reddit. It is a social bookmarking site where users can submit content, vote on them, and participate in conversations. Websites that are highlighted can potentially receive over 10,000 unique views in a single day !
Mix is another well-known social bookmarking site. Unlike Reddit, Mix will display material based on each user's unique interests.
Check out the below infographic version of this blog post, please share with any business owners you think will find this helpful!
Free Advertising In Australia FAQ
How can I advertise without paying?
Facebook, Instagram and Twitter provide multiple cost-free channels for advertising your business. It is completely feasible to utilise your current presence on these social networks to propel your business ahead without spending on their advertising options – they will constantly try to do exactly this however! You may also use Google services like Google My Business as a premium example of free internet advertising sites in Australia. Other examples are explained in this article above.
What is the cheapest way to advertise your business?
Joining forums and groups relevant to your industry is one of the cheapest ways to market your brand. This is also a wonderful way to meet individuals who are related to your profession. Participating in local networking events can also help you become more recognised in your area and grow word of mouth referrals.
How do you attract customers?
To begin with, word-of-mouth has always been the most effective strategy for attracting clients. Discounts and sales, on the other hand, work just fine. They are another appealing method of attracting customer attention. If you are very early stage and have not even landed on the ideal name then you could consider a service like Squadhelp to assist you.
Want to find the best business coach?
Are you a business owner who is struggling to grow and looking for expert advice? We can help find the best business coaches matched to your specific needs. Click below and fill out the form and we will be in touch!
How do I advertise my business locally?
When looking for a local business, one of the first places people go is the internet. As a result, local business listings are an excellent way to promote your small business.
Advertising on local news websites can also help attract local customers to your business's website. Use such advertisements to promote sales and give information that may be of interest to your potential customers.
What about Blog Posts are these worth doing?
Creating blog posts is an excellent free way to attract visitors to your website. Its often referred to as content marketing and is an intentional strategy usually combined with SEO. In 2023 you no longer necessary need to pay a writer either as with the major developments of AI Tools content writing tools such as Frase or Get Genie AI you can get content written automatically. The key though is to manually edit and add a human perspective before publishing!
What about Email Newsletters are they worth investing in?
Email lists or email newsletters are another great "free" form of advertising. The only catch is to execute them really well you are going to need an email marketing software like MailChimp and depending on your volume of customers their is a small cost associated. Hence why we did not include it in the top 5 free methods to advertising for free. Well worth considering however! Quick Tip: If you dont want to start email marketing simply add an email signature to all your outbound emails, if they are forwarded its a great way to get your contact details in front of potential customers for free.